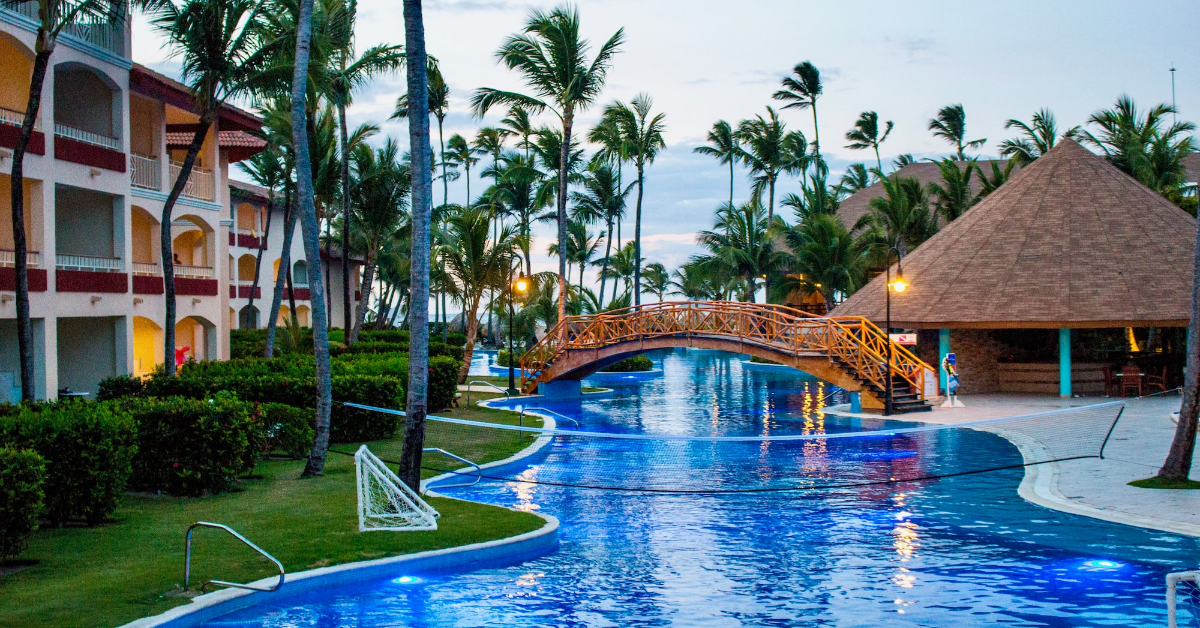 Conference by the sea, sunny days, warm sand, & beautiful ocean @ Iberostar Dominicana in the Domincan Republic 5/6/23 to 5/11/23
May 06 to November 30 @ 03:00 am - 13:00 pm
Carr. El Macao - Arena Gorda, Punta Cana 23000, Dominican Republic
Hosted at Conference by the sea, sunny days, warm sand, & beautiful ocean @ Iberostar Dominicana in the Domincan Republic 5/6/23 to 5/11/23
Live in Punta Cana at the Iberostar Dominicana Resort (room to be announced shortly)
ATECAM Nursing Conferences & A & T Lectures is offering a 18 Nursing Contact Hours
---
ATECAM LLC is an approved provider of continuing nursing education
credits by the PA State Nurses Association, an accredited approver by the
American Nurses Credentialing Centers Commission on Accreditation.
Maureen McGuinness, BSN, RN, CMHN
Nurse Planner
ATECAM LLC
12 Sarah Lane
East Stroudsburg, PA 18302
PSNA Course # 118- 3- E-17
---
So each day you get 4 Nursing Contact Hours (total of 8) and free access to an additional 10 Nursing Contact Hours for free (Pick what you like from our Online education page) We will let you pick 2 (5) hour online education module of your choice. See this link for choices. https://www.atecam.com/online-education
---
We have two dates that we will be doing live lectures in conference hall. This way you can have more free time to have fun!
Topics for 5/8/23
8AM to 12PM EDT
Oxygen Toxcity
Terrence Shenfield MS, RRT-ACCS, RPFT, NPS, AE-C

Ventilation Strategies for Chest Wall Trauma
Terrence Shenfield MS, RRT-ACCS, RPFT, NPS, AE-C

Foundations of Arterial Blood Gas Interpretation
Albert Heuer PhD, MBA, RRT, RPFT. FAARC

An Overview of Chest Tubes, A- Lines, and Blood Gases
Albert Heuer PhD, MBA, RRT, RPFT. FAARC
---
Topics for 5/9/23
8AM to 12PM EDT
Ventilator Induced Diaphramatic Dysfunction
Terrence Shenfield MS, RRT-ACCS, RPFT, NPS, AE-C

Asthma and Airway Remodeling
Terrence Shenfield MS, RRT-ACCS, RPFT, NPS, AE-C

Ventilation and Oxygenation Indices in Mechanical Ventilation
Albert Heuer PhD, MBA, RRT, RPFT. FAARC

Liberating Patients From Mechanical Ventilation
Albert Heuer PhD, MBA, RRT, RPFT. FAARC
---
Reservations and conference fees:
ATECAM Nursing Conferences uses AAA Travel of North Penn for all hotel reservations and can assist you with airline tickets
Each individual to make their reservation, please call or email Crystal Chiricos at AAA Travel.
Email: cchiricos@aaanorthpenn.com or 570-914-9180 Direct Line.
---
Hotel and Conference fee cost
With each room booking it is required that you register and pay $199.00 per person who is joining our conference. No room can be booked without attendance of at least one person per room. We do understand that your significant other may join you and they are not required to pay the $199.00.
We have only 5 Ocean View rooms and 23 Garden View rooms left
First come first serve
Rates Per Person: May 6 – 11, 2023
Garden View Room: (23 rooms): Double occupancy: $575.00 per person Single Occupancy: $800.00
Ocean View Room: (5 rooms): Double occupancy: $715.00 per person Single Occupancy: $1015.00 Sold Out
---
Rates Include:
5 Nights accommodations at the All - Inclusive Iberostar Dominicana Resort, Punta Cana

All gratuities at the hotel, meals, snacks, and unlimited domestic drinks – with service at the pool and beach

Nightly entertainment, live music, beach parties, beach volleyball, non-motorized water sports.

Roundtrip transfers in Punta Cana
* Any increase in taxes or surcharges by the resort or airline at any time will be the responsibility of the passenger. Prices based on 20 total passengers.
Rates Do Not Include:
AAA Escort

Optional Tours

Items of a Personal Nature

Conference room fees

Gratuities to transfer driver

Checked luggage fees

Trip Cancellation Insurance

Airfare
Customer Notice and Important Travel Information
AAA Travel Agency would like to do everything possible to ensure that your travel is worry free. We recommend you read all contracts carefully, understand any terms and conditions outlined for your trip and consider travel insurance for unforeseen circumstances.
Travel Insurance
AAA Travel Agency offers travel insurance coverage to our members for their travel arrangements. This optional coverage may duplicate coverage already provided by your personal auto insurance policy, homeowners insurance policy, personal liability insurance policy or other source of coverage. This insurance is not required to purchase any other products/services. I have read and understand the trip cancellation and interruption terms and conditions stated in the brochure and/or website given to me and understand that my travel insurance premium may be non-refundable.
AAA travel employees are not qualified/authorized to answer technical questions about coverage details or evaluate your existing coverage. I have been advised to contact the insurance carrier directly for assistance, for answers to questions regarding the policy, including, but not limited to, terms and conditions of coverage, limits and exclusions, to file claims for coverage, and to address all disputed claims with the insurance carrier through its appeal process.
AAA Travel recommends Allianz insurance, however there are other options you may choose from including but not limited to insurance or waivers offered by the vendors directly.
Documentation
It is the responsibility of each passenger to have the appropriate documentation while traveling. TSA REQUIREMENTS are changing beginning May 3, 2023 air travel within the US territory will require a REAL-ID-compliant government/state issued driver's license for travelers 18 years of age. Alternative forms of ID, such as a valid passport, may also be used – please refer to the TSA website for complete details. A valid passport is the minimum requirements for international travel. U.S. citizens who plan to travel abroad may also need a visa issued by the embassy of the country they wish to visit. Passports must be valid for 6 months after return travel date and must contain a sufficient number of blank pages to attach any necessary visas for your trip. See Disclaimer of Liability
Check with the United States Department of State at www.travel.state.gov , not only for entry requirements into foreign countries and returns to the U.S., but for any restrictions that may prevent you from entering into a foreign country. State Department travel warnings are also on the site, as discussed in more detail below. Check www.aaa.com for other travel related information. See Disclaimer of Liability
When a minor is traveling internationally without their legal guardian(s) there are specific parental consent and/or guardianship requirements. To ensure that you have all necessary documentation prior to any international travel involving a minor, please be sure to check with the United States Department of State at www.travel.state.gov. Failure to have appropriate documentation as to minor travelers may preclude them from traveling internationally. See Disclaimer of Liability.
Handing out of certificates
Free Access to our website's 3 CEU's which include the mandatory three lectures (patient safety, medical ethics, and infection control)